The CHANCE Project
CHANCE is a case study course that introduces probability and statistics in the context of current news stories. Working with J. Laurie Snell and a project team at Dartmouth College , I collaborated on an electronic database of materials for teaching the course:
In 2005, our longtime newsletter, Chance News, was reconfigured as a Wiki, where you are invited to view contributions from other readers or add new posts of your own. Since 2010, the Wiki has been hosted at CAUSEweb, and edited by Jeanne Albert and me at Middlebury.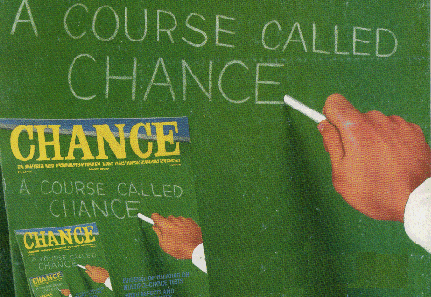 A story about the course appeared in Chance Magazine, Summer-Fall 1992.