The World Youth Games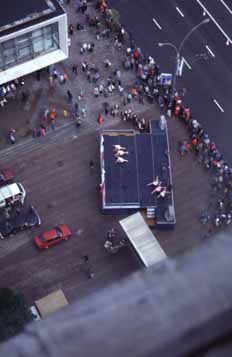 It was raining, the little ballet dancers below kept falling.
---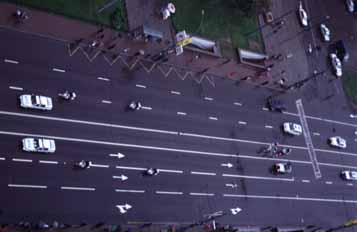 The Olympic Torch came right down our street!
---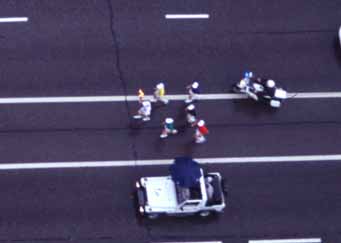 There it is. Seconds later the heavens opened and it blew out.
They lit it again from the little white truck.
---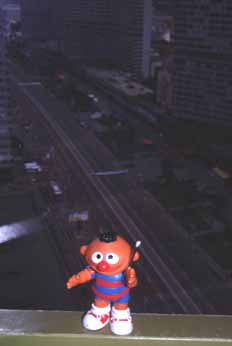 The Ernster with his Wee Torch
---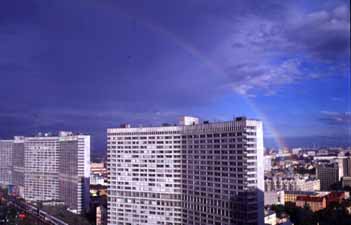 Eventually the rain passed.
---
On to Part IV (Travel)!

---

Back to the Personal Page
---

Back to Kevin Moss's Home Page