le Ti Ernster à Paris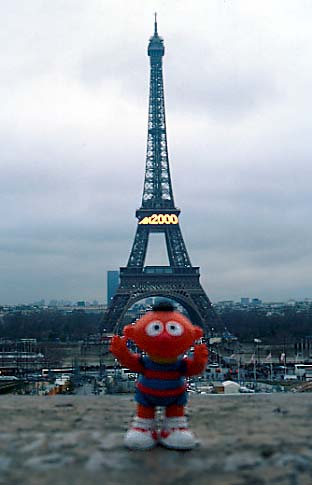 le Ti E à la Tour E pour le millennium!
---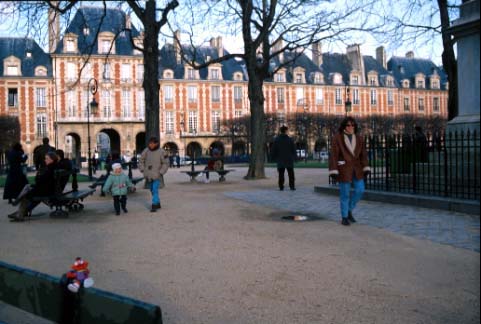 L'Ernster at Place des Vosges
---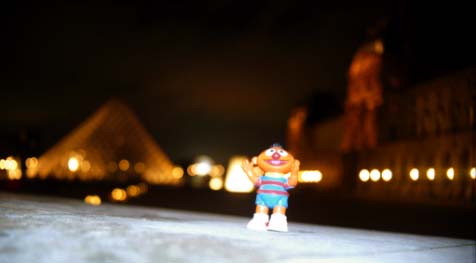 At the Louvre, with I. M. Pei's pyramid
---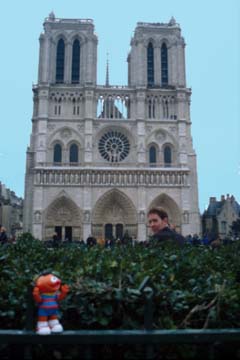 A Notre Dame
---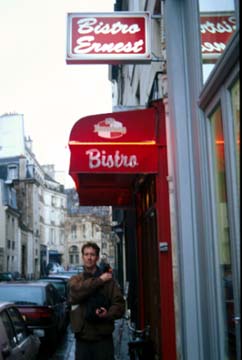 At the famous Bistro Ernest!
(yes, he's there: see below)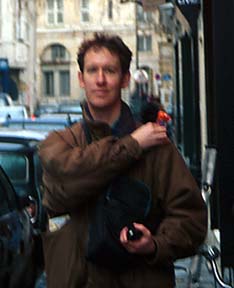 Le voilà!
---
More adventures: the Wee Ernster in Amsterdam!

---

Back to the Personal Page
---

Back to Kevin Moss's Home Page